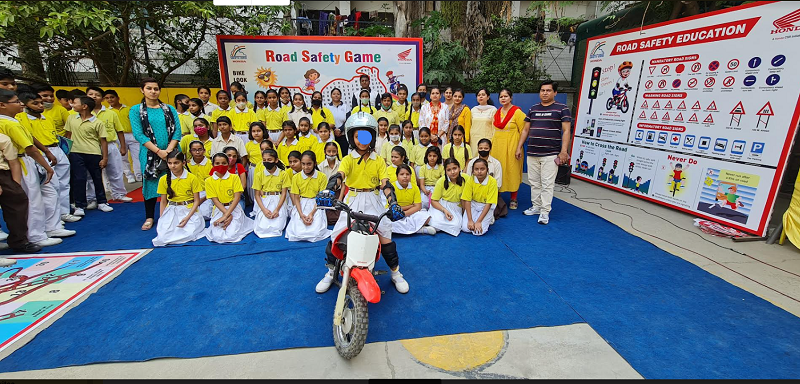 Honda Motorcycles and Scooters India (HMSI) has targeted schools in India to spread its National Road Safety Awareness Campaign and the need for road safety awareness among citizens.
  A three-day camp was held at the Radha Krishna Public School in Ghaziabad, where over 2100 school students and staff members learnt about safe riding practices.
  Speaking on HMSI's commitment to sensitising India on road safety, Prabhu Nagaraj, Operating Officer - Brand & Communication, Honda Motorcycle and Scooter India Pvt. Ltd., said, "Road safety education is education essential for developing a road safety mindset. Continuing to strengthen further our commitment to building a safer India on roads, we have resumed our on-ground road safety training - National Road Safety Awareness Campaign".
  He said that with this campaign, Honda aims to make children safety ambassadors of tomorrow and help adults understand the importance of using the roads safely.
  "Honda will strive for zero traffic collision fatalities involving Honda motorcycles and automobiles globally by 2050", a company statement has announced.
  Fulfilling its corporate social responsibility (CSR), HMSI has promoted road safety in India since its start in 2001. Today, working towards realising Honda's global safety vision, HMSI's road safety awareness initiative has already spread to over 45 lac Indians. It's skilled safety instructors conduct daily programmes at its ten adopted traffic parks across India and 7 Safety Driving Education Centers (SDEC).
  HMSI's proprietary virtual riding simulator increases the risk-prediction ability of riders. At the same time, new customers to are given predelivery safety advice (PDSA) before they start riding at every dealership across India.