APM Terminals Pipavav has started a mobile science and maths laboratory at Rampara Primary School in Rajula in Amreli, Gujarat for the benefit of local students, an initiative that will benefit around 10,000 students and 200 teachers.
According to the company, the local students did not have access to advanced technology and were dependent on bookish knowledge. However with this facility, the students will be able to get practical understanding on various subjects making "I do I learn" possible.
The "lab on wheels", which was inaugurated on January 5, will help village students to perform science and maths experiments to gain practical insights and hone scientific skills, it said in a statement.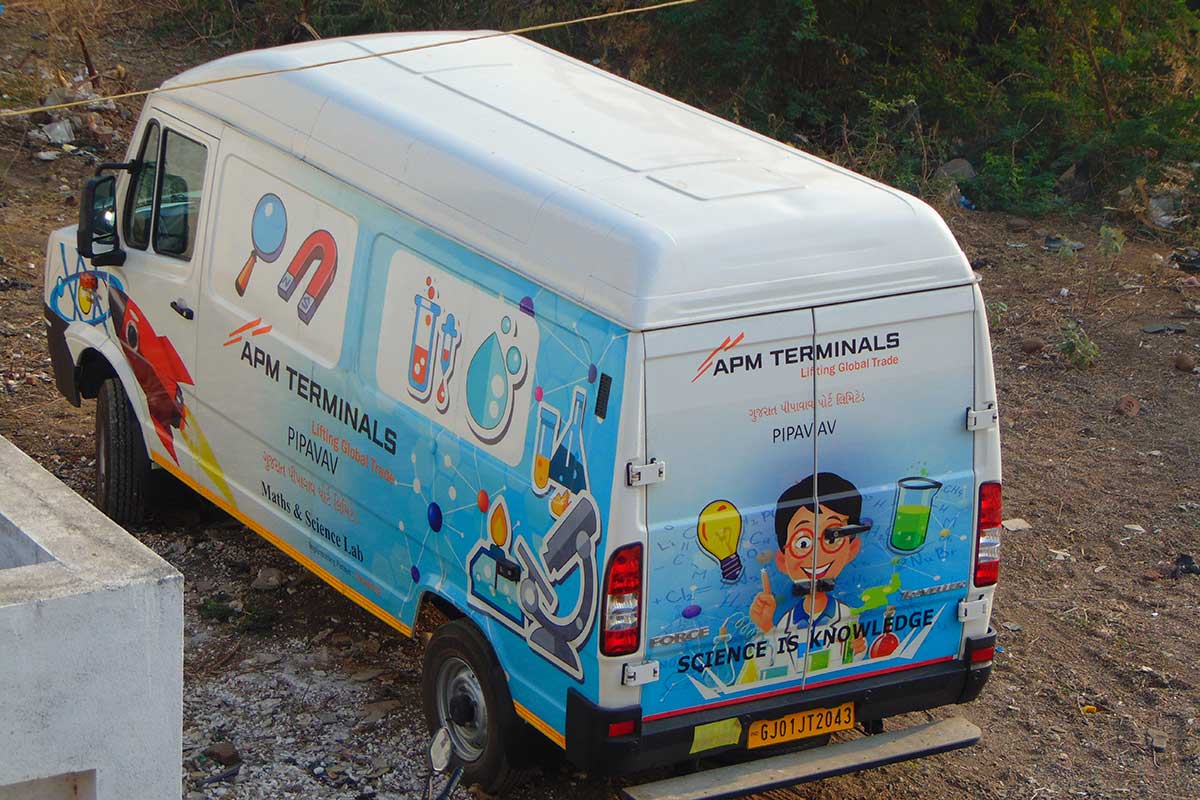 The lab will facilitate experiments on various topics along with the sky watching, celebration of National Science Day, National Mathematics Day and block level science and math exhibition.
The mobile lab was inaugurated by APM Terminals Pipavav Chief Operating Officer (COO) Captain P K Mishra in the presence of Sarpanch, Block Resource Coordinator and locals.
Speaking on the new initiative, Mishra said one the objectives of APM Terminals Pipavav is to empower the students in the surrounding villages in their pursuit of acquiring knowledge and hone their scientific skills.
"This lab will provide an opportunity to students to do experiments and learn from the same. It will also help teachers in expanding their learning horizon and improve scientific knowledge," he added.
APM Terminals Pipavav is India's first public private partnership (PPP) port in India and is a part of the APM Terminals global terminal network.