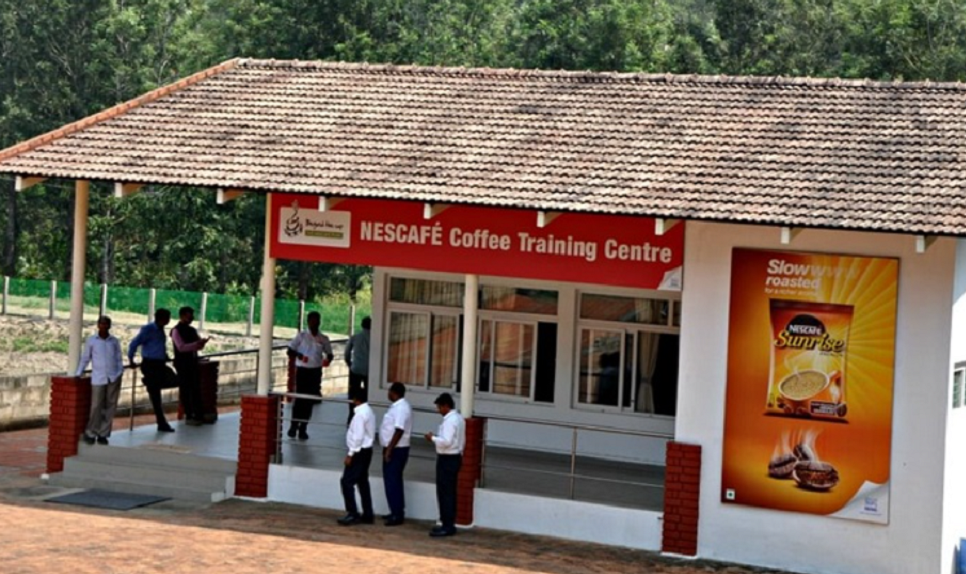 Recognising the need for sustainable operations across the value chain, FMCG major Nestle India on Wednesday said it is training dairy, spice and coffee farmers to develop sustainable farms and source high quality raw material.
  Nestle India, in a statement, said the company has partnered and engaged with 7000 dairy farmers across the dairy value stream for reducing enteric fermentation and energy, improving feed management and manure management.
  "The focus is on training farmers in good agricultural practices, helping them produce safe, high-quality raw materials, and develop resilient and sustainable farms," it said.
  In addition to dairy farmers, Nestlé India has also been working closely with spice and coffee farmers, enabling them to source sustainably.
  The association with coffee farmers under the NESCAFÉ plan has resulted in an impactful contribution in reducing water usage at farms by 23 per cent while increasing yield by up to 18 per cent, the company claimed.
  Similarly, the MAGGI Spice plan has ensured that the spices sourced are free from harmful pesticides, additives, and climate change effects, it added.
  Commenting on these initiatives, Nestlé India Chairman and Managing Director Suresh Narayanan said: "Responsible sourcing of materials is essential to ensuring a sustainable future. There are continuous efforts to improve operational efficiencies, minimizing consumption of natural resources and reducing water, energy and CO2 emissions while maximizing production volumes.''
  Apart from working towards a sustainable resilient supply chain, Nestle India has also been plastic neutral across all its brands, strengthening its commitment towards 100 per cent recyclable or reusable packaging by 2025.
  There has also been an increasing focus on sustainable logistics for addressing key climate challenges including the use of railways for transportation of goods to reduce carbon footprint and initiation of inland waterways among others.
  Nestle India said it has reduced the usage of energy by around 43 per cent, water usage by around 52 per cent, generation of wastewater by around 67 per cent and specific direct Green House Gas emissions by 57 per cent for every tonne of production over the last 15 years.